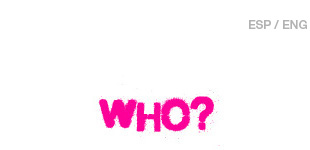 Josep Rosich
He has been the person in charge of the Multimedia area of the National Geographic chain stores, designing and supervising the interactive systems and the digital dignage of the shops of London and Singapore. He has designed also the systems of the shops that will be opened in the next years.
In the last two years he has finished the Postgrade in Building control (domotics, energy efficiency and intelligent buildings) and the Master in Creation and Multimedia Design in La Salle university.
Pep Valls
Consulting specialist in innovation in retail and conceptual innovation. With his team he has developed concepts of commercial distribution and comunication for marks as Area interior/Sara Lee, Atri Mid-East, Elements, Frederic Homs, Galactic Suite, Petrocat, Plusfresc, Group Pyrenees, Valentine, Bacelona town hall, Lleida town hall, Lleida tourism... between many others.
In the latter years he has specialized in innovation project development, based on the analysis of the people future needs, in a process of constantly professional evolution .
Elisa Mas
International trade manager. Customer adviser at Royal Bank of Scotland (RBS), Bristol, U.K. She is Master in Public Relationship by the Rey Juan Carlos I University, Madrid.
Ramon Enrich
Graphic Designer and multidisciplinary visual artist in art and communication..
He studied fine arts in Barcelona. He studied also history (that he did not finish) and graphic arts. At the end of the 80´s he obtained a scholarship to paint and exhibit abroad. he spent long periods in the Mousonturm cultural center in Frankfurt and Berlin. Fan of Donald Judd, in 1988 he moved to Marfa (Texas), USA, where Judd was living. The works painted during his stay in Texas were exposed in the Chinati and the Judd Foundations. Later he travelled to Los Angeles, where he met Ed Ruscha and worked with David Hockney. Later he settled in New York, where he was an assistant in the workshop of Julian Schnabel.
Xavier Claramunt/Equip
Multidisciplinary architect who develops his projects, together with Equip, in three diferent areas . Architecture, Interior and Industrial Design. His philosophy of work is based on the permanent reinvention and in the comprehension of the concepts that lead to the development of new projects.

Dean Markey
Multimedia Design Consultant. He is graduate in Industrial design by the Hudderfield University . Master in Illustration Design (UK). He is native english with 7 years experience in the Audiovisual and Multimedia world.